Backdoor Amsterdam Sat 25 January 2020 at Melkweg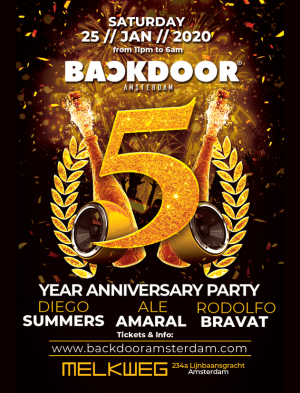 The Backdoor organizes gay dance parties at various locations
Backdoor Amsterdam details
Sat 25 January 2020

23:00 - 06:00

Melkweg
Lijnbaansgracht 234a
Amsterdam
send feedback
Available hotels during next Backdoor Amsterdam
Change currency:
EUR
£
US $

searching available hotels
Hotel near this location
Find a hotel or apartment near Backdoor Amsterdam
↓ content continues below the ad
zzzdavid


over a year ago
Who says we have nothing to do on a sunday evening in Amsterdam? Yes we have. This is soooooo cool! Glad to have it back again.
Events, dates, locations and content may be subject to change. Always check with organizer before making travel plans