EuroClub, EuroVillage & Euro Fan Café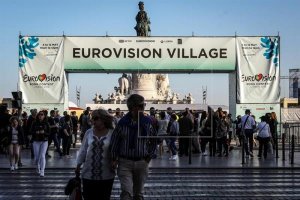 Whether you have those live show tickets or not, there are plenty of opportunities to soak up the songs. Most likely, like every year, Rotterdam will offer a couple of party venues for the all visiting fans.
The EuroClub is the venue for some special parties, the official after parties and performances by participants, only accessible by accredited fans, delegates and journalists. This years venue is the massive Maasilo, and old granarie on the riverside,. The centre of the contest, the Rotterdam Ahoy, is roughly two kilometres away and directly connected with public transport.
The yet to be confirmed Euro Fan Café is set up by OGAE and will offer concerts, parties and special events, open to all fans.
The EuroVillage will be an outdoor venue with big stage for live performances and big screens where the live shows are broadcasted (location TBC).
Hotel for
↓ content continues below the ad