Where to stay?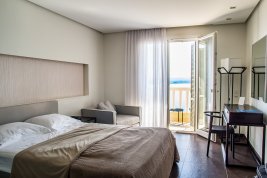 Rotterdam is the 2nd city of the Netherlands. But hotel rooms for Eurovision week already fully booked.
Staying in Amsterdam
Many ESC visitors will stay in Amsterdam during Eurovision week. A high speed train brings you in 40 minutes from Amsterdam to Rotterdam. Night trains run all night, once every hour. The ride at night takes about 1h15. We would recommend taking a hotel near the Central Station to reduce the amount of more travelling at night after the train ride.
See our map for available hotels during Eurovision near Amsterdam Central Station
Staying in The Hague
If you want to stay closer to Rotterdam you can also go to The Hague. The same night train brings you in 20 minutes to The Hague. Please note that the station at night is Den Haag HS.
See our hotel map of The Hague with available hotels during Eurovision week
Hotel for
↓ content continues below the ad