Where to stay?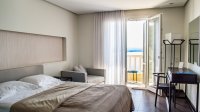 See our hotel guide of Turin.
Hotel map Turin
You have watched the Eurovision Song Contest on television as long as you can remember. Ever wondered if you could attend the Finale yourself?
The Song Contest for first timers
Whether you have those live show tickets or not, there are plenty of opportunities to soak up the songs. Most likely, like every year, Rotterdam will offer a couple of party venues for the all visiting fans.
The parties Euroclub, EuroFancafe & EuroVillage