Gay

Panama

travel guide
Gay Panama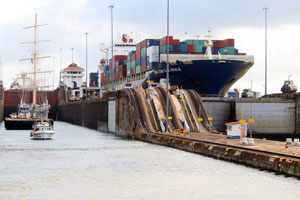 Panamá is becoming a very popular tourist destination. Panama City is a very modern city, with big hotels, fancy restaurants, bars and clubs, and all still very affordable. The Panama Canal is giving the city a lot of revenues, and it's expanding rapidly.
The country has beautiful nature, waterfalls everywhere, and super white sandy tropical beaches.
Gay night life in Panamá is limited to Panama City, which has some gay clubs. Most guys in Panama are not openly gay, and are all very discrete. Many local latino guys are very happy to meet tourists.
Cities
Error line 35

Fatal error: Uncaught Error: Call to a member function fetch_array() on boolean in /var/www/vhosts/_includes/_classes_v3/city.php:167 Stack trace: #0 /var/www/vhosts/_templates/country/country.php(138): city->show() #1 /var/www/vhosts/nighttours.com/httpdocs/northamerica/_redirect_dir.php(38): require('/var/www/vhosts...') #2 {main} thrown in /var/www/vhosts/_includes/_classes_v3/city.php on line 167