Hotels in Lisbon
Where to stay in Lisbon
The area with the gay bars, clubs and many restaurants is Bairo Alto (map). This is a nice and beautiful part of Lisbon. Find a hotel on walking distance from here on our gay and venue map, or choose one of the hotels suggested on this page.Enter arrival and departure dates on the map to see actual prices and hotel availability.
Hotel map of Lisbon
Check our online hotel map of Lisbon to see hotels and their actual prices on the map
Lisbon hotel map
Hotel search
Featured hotels
2128 reviews
Located in the heart of the city, Lisboa Carmo Hotel features luxury rooms with classic and contemporary décor. The upper floors of the hotel offer views of the Tagus River and Lisbon's old town.
48 rooms

Prices, info and book hotel
4993 reviews
Housed in a restored historical building, the America Diamonds Hotel is located in Lisbon, a 10-minute walk from Marquês de Pombal Square.
74 rooms

Prices, info and book hotel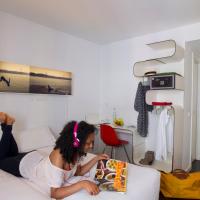 3022 reviews
Providing ultra modern rooms with total-white designer furnishings, Gat Rossio is centrally located on a quiet street behind Restauradores Square and metro stop.
71 rooms

Prices, info and book hotel
Hotels in the gay area
327 reviews
Located in Lisbon's historic centre, this Boutique Hotel offers free WiFi in all rooms. There is a lobby where guests can help themselves from a 24-hour honesty bar, while enjoying a selection of books.
18 rooms

Prices, info and book hotel
1534 reviews
Hotel Botânico is situated in between Avenida da Liberdade and the university's Botanical Gardens, just a 5-minute walk from the Avenida Metro Station.
30 rooms

Prices, info and book hotel
Gay hotels
207 reviews
Located in Bairro Alto, in the heart of Lisbon Historical center, The Late Birds Lisbon - Gay Men's Guesthouse offers an outdoor swimming pool, a garden, a sun deck and a lounge bar.
12 rooms

Prices, info and book hotel
Top hotels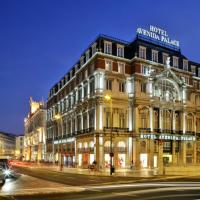 750 reviews
This 19th-century building overlooks Restauradores Square and offers views of St. George's Castle in central Lisbon. It features classic rooms and free valet parking.
82 rooms

Prices, info and book hotel
Combine your trip with: