Panama for gay travellers
We experienced Panama City as a great travel destination. The city is very modern with fancy restaurants, nice roof top bars, and very clean. The gay night life is interesting, but focuses mostly on the weekends.
Many of the local latino guys are very interested in meeting tourists.
Where to stay in Panama?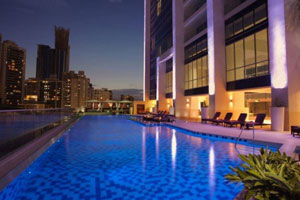 Around Calle Uruguay is a nice area to stay in the modern part of the city. There are fancy bars, clubs and restaurants to visit daily.
The Casco Viejo is the old town, and is very relaxing, here are also many restaurants and terraces. Many of the old buildings are still waiting for restoration (badly),there are only few hotels yet.
Hotel recommendations and map