Miami South Beach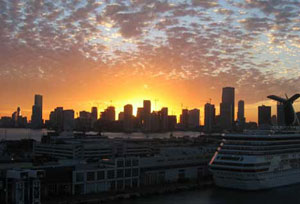 Miami SoBe is a beautiful place in Art Deco style. It has a real Latino vibe, Spanish is next to English the key language. Weather is good almost all year round. Life is outside: during day time at one of the beautiful white beaches. At night at the terraces on famous Ocean Drive.
Where to stay in South Beach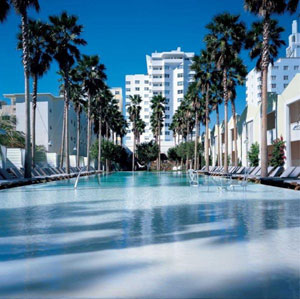 South Beach is a separate part of Miami. It is a very long, narrow island along the coast. When visiting Miami you really should stay in South Beach . In general in US transportation is by car, but in Miami South Beach you can walk to most places. But then you have to take a hotel in the centre part. Ideally stay somewhere near the beach between 12th and 17th Street. Then you are near Lincoln Road Mall, the shopping street / outdoor mall. It has many shops, terraces and restaurants. The gay clubs are nearby, the gay beach is at 12th Street.
Hotel recommendations and map