Istanbul gay tourist guide
Istanbul is a very big city. Fortunately many of the interesting places including the gay night life are close to each other.
Where to stay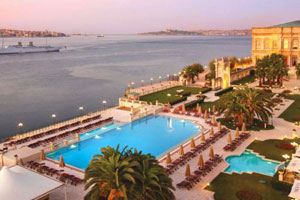 Most gay bars and clubs, the shopping street, and many trendy restaurants can be found near Taksim Square (map). From Taksim you can walk to most places. Taxis are cheap but traffic can be busy. From Taksim there is also a short metro to the coast, from there you can take a tram.
Some hotels are very strict in bringing 'guests' to the room. So if you have intentions that way make sure you book a large hotel where you are more anonymous. Or book an apartment to have more privacy. See our hotel and apartment page for suggestions.
Istanbul hotels and apartments