Hotels in San Juan
Hotel map of San Juan
Check our online hotel map of San Juan to see hotels and their actual prices on the map
San Juan hotel map
Hotel search
Featured hotels
1309 Ashford Avenue
,
San Juan
The beachfront hotel offers an oceanfront swimming pool and an on-site casino. This San Juan, Puerto Rico hotel is located directly on Condado Beach.
Information / book
Map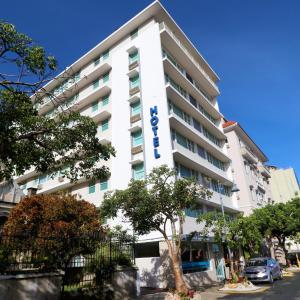 606 Ponce De Leon Avenue
,
San Juan
Nestled in the historic neighbourhood of Miramar and overlooking the Condado Lagoon, this European-style hotel in San Juan, Puerto Rico offers a wonderful roof-top terrace with stunning views of the Atlantic Ocean.
Information / book
Map
Combine your trip with: