Gay
Sao Paulo

travel guide
Sao Paulo gay guide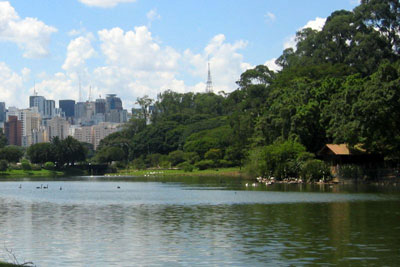 Sao Paulo is the biggest city of Brazil. It's size is unbelievable. Sao Paulo is also the city with the most gay nightlife of Brazil. Is has some very big gay clubs.The area to be is Jardin. It's modern, clean, with many stores of the big fashion brands, and some exciting gay clubs and gay sauna nearby.
Sao Paulo gay nightlife
Featured hotel
Avenida Rebouças, 990
,
Sao Paulo
18 rooms, 106 reviews, score 8.0
In a privileged location, Okupe is in São Paulo´s upscale Jardins area and its commerce, with easy access to public transportation.
Visiting Sao Paulo?
Make sure you book your hotel in the right area, the city is enormous. See our hotel page for more info.
Also try to combine your visit with Rio de Janeiro, Florianapolis or one of the other cities in Brazil.
Photos and videos send in by visitors
Reviews by visitors

Analicious

11 months ago
Been all over z world, It's one of the sexiest and largest saunas I've ever visited. If u wanna privacy, loads of cabins 2 rent, or just go up 2 last floor which is empty space. If u wanna an orgy, head to the dark area on the 2nd floor. I had sex at least 10 times all over z places I mentioned on one horny Sunday afternoon, which I guess is z best time to visit, with guys my age range 25-40. Next time I visit Brazil, wana sleep over there. Can't Wait!
write a review
Hotels in Sao Paulo
Visit our Sao Paulo hotel page for information on where to stay. You can also try our online Sao Paulo hotel map to see and book hotels near the gay venues. Please book via the links on this website thanks!
where to stay
hotel map Sao Paulo
Cities nearby