Gay
Sao Paulo

travel guide
Sao Paulo gay guide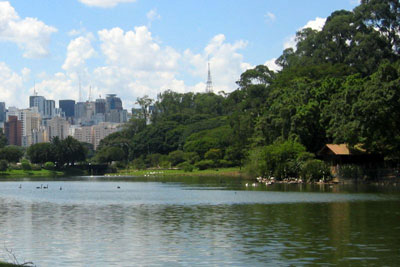 Sao Paulo is the biggest city of Brazil. It's size is unbelievable. Sao Paulo is also the city with the most gay nightlife of Brazil. Is has some very big gay clubs.The area to be is Jardin. It's modern, clean, with many stores of the big fashion brands, and some exciting gay clubs and gay sauna nearby.
Sao Paulo gay nightlife
Hotel search
hotels, B&Bs and apartments
Most popular hotels
most booked at nighttours Sao Paulo
Map of Sao Paulo
Map of Sao Paulo with bars, clubs and all hotels · see larger map
Featured hotel
Avenida Rebouças, 990
,
Sao Paulo
18 rooms, 205 reviews, score 7.9
In a privileged location, Okupe is in São Paulo´s upscale Jardins area and its commerce, with easy access to public transportation.
Visiting Sao Paulo?
Make sure you book your hotel in the right area, the city is enormous. See our hotel page for more info.
Also try to combine your visit with Rio de Janeiro, Florianapolis or one of the other cities in Brazil.
Cities nearby