Gay
Las Vegas

travel guide
Gay Las Vegas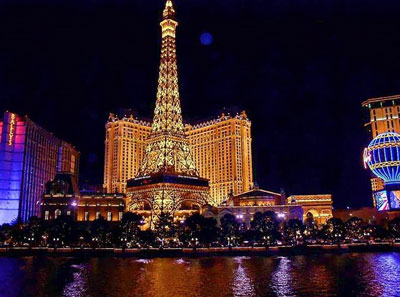 Viva Las Vegas! It's 24/7 glitter and glamour in this desert city. All night entertainment, outrageous hotels, the biggest stars in the world and of course the casinos. Stay at one of the hotels at The Strip, the central avenue where all the action is. Las Vegas has a few bars and clubs, of which Krave and Piranha are the most centrally located ones.
Las Vegas gay guide
Featured hotel
3730 Las Vegas Boulevard South
,
Las Vegas
5 star hotel, 4004 rooms, 3666 reviews, score 9.1
This Las Vegas Strip resort features a 150,000-square foot casino and 16 restaurants. Showcasing stunning city views, all rooms have floor-to-ceiling windows.
Photos and videos send in by visitors
Reviews by visitors
No reviews yet. Please be the first to write one!
write a review
Hotels in Las Vegas
Visit our Las Vegas hotel page for information on where to stay. You can also try our online Las Vegas hotel map to see and book hotels near the gay venues. Please book via the links on this website thanks!
where to stay
hotel map Las Vegas
Cities nearby