Fist timer guide to Gran Canaria
Gran Canaria is one of the most popular gay destinations in Europe. The Weather is good almost all year round, it has a beautiful gay beach with sand dunes behind, and a very large gay scene.
Location and weather
Gran Canaria is a Spanish island next to Africa. The capital is Las Palmas in the north of the island, here is also the airport.
The gay part is Playa del Ingles, which is part of the city Maspalomas. It's located in the very south of the island, about half an hour by taxi from the airport (LPA).
Most of the gay nightlife is located in and around the Yumbo Centrum. We prefer staying on a very short walking distance to Yumbo. But you can also book one of the (gay) resorts further away in Maspalomas, and travel around by taxi (relative affordable).
Gran Canaria has a very mild climate. Weather is good almost all year round. The season is from about March till end of November.
Don't rely too much on your phone's weather forecast. That is based on Las Palmas in the north. The south side of the island usually is a few degrees warmer and has less clouds and rain.
The wind however can ruin a good beach day.
pics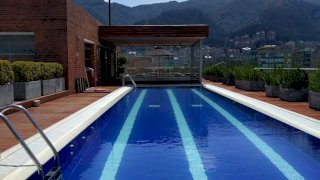 Yumbo Centrum
Hotel for
↓ content continues below the ad