Singapore for gay travellers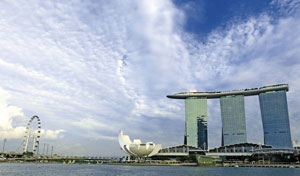 Singapore is a popular stop-over destination. The city is very relaxed, very safe (it has very strict rules), and has interesting places to visit for a day or 2. Many ex-pats live in Singapore, so the city, and so it's gay night-life is very diverse.
Where to stay?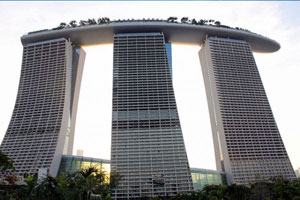 If you can afford it stay at the Marina Bay Sands hotel. This gigantic hotel has an impressive swimming pool on the top. If you are not staying at the hotel you can take a tour to a viewing point, but unfortunately only hotel guests are allowed at the pool.
Otherwise stay near the gay places (map), there are some other very nice hotels. See our hotel page for info and hotel recommendations.
Hotel recommendations and map