Gay guide to Rome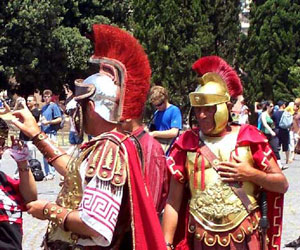 Rome is like one huge historical open air museum: the Colosseum (70-80) and the largest amphitheatre ever built in the Roman Empire, the Roman Forum, the Pantheon, the Trajan's Column, the Catacombs of Rome, the Circus Maximus, the Baths of Caracalla, the Arch of Constantine, the Pyramid of Cestius, Vatican City, the Piazza Navona and the Spanish Stairs. The list of things to see is endless.
Where to stay in Rome?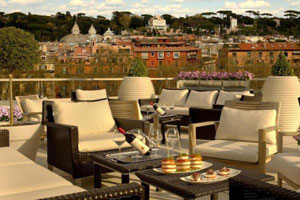 Rome has got many many hotels and apartments. If you plan to do a short stay in Rome, a hotel near the main train station might be a good idea, from the airport you get there very fast by the express train. See our hotel page for some hotel suggestions, and map links to the different areas in Rome.
Hotels in Rome