Gay Puerto Vallarta travel guide
Hotel search
Visiting Puerto Vallarta
Puerta Vallarta is a popular gay destination.
Where to stay?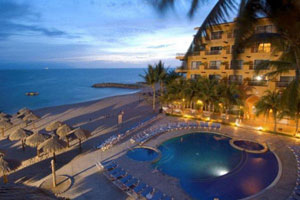 Puerta Vallarta has many hotels and resorts along the coast line. Make sure to book one near the gay area, otherwise you have to take taxies every night. See our hotel page for hotel and resort recommendations.
Gay bars, clubs and parties
Here are some of the most popular gay bars and clubs. Have you been to any of these places? Write a short review for our other visitors. Thanks!
Featured hotels