Gay Provincetown travel guide
Hotel search
Gay guide to Provincetown
Provincetown or P-town is a popular beach resort, and well know for it's famous Bear Week. But all summer it is very gay there anyway!
Where to stay in P-Town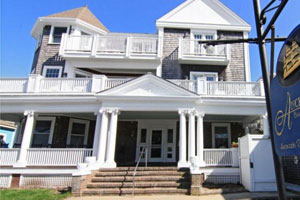 P-Town is not very big, have a look at the map on our hotel pages and you will see you can pick any hotel and it's on walking distance from the action. See some of our recommendations on our hotel information pages.
Featured hotels