Visiting Helsinki
Helsinki might not be your obvious gay destination, but like other Scandinavian cities, it's relaxed and cool. It's where old Soviet sobriety meets Scandinavian chic. Helsinki has a small but lively gay scene. Unlike other European gay cities, nightlife is not endless. Restaurants and bars are allowed to stay open between 9am and 2am. Night clubs can stay open until 4am with a special licence, but 30 minutes before it's your last chance to order some alcohol.
Where to stay in Helsinki?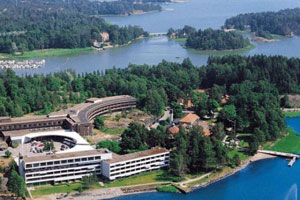 Stay in a hotel in the center, then you are close to everything. Check out our hotel page for a map of the center and the gay places.
Hotel recommendations and map