Gay Düsseldorf travel guide
Hotel search
Dusseldorf gay guide
Where to stay in Dusseldorf?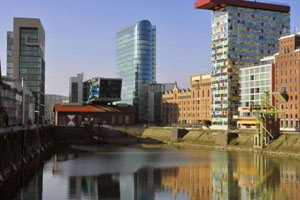 Best area to stay is the Stadtmitte. Here you find the gay bars, clubs and sauna on a close walking distance, and you are in the middle of all the shopping. See our hotel pages for more information, maps and recommendations.
Gay bars, clubs and saunas
Here is a list of gay bars, clubs and gay saunas in Dusseldorf. Have you been to any of these places? Please write a short review!
Featured hotels