Brighton : queer paradise on the Soutch coast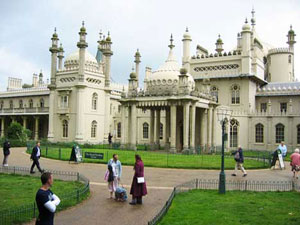 Brighton (& Hove) is your typical English coast residence: long, windy boulevards, cobbles beaches and the smell of Fish 'n Chips everywhere. The Pier is a famous landmark, not be missed, as is the exotic looking 19th century Royal Pavilion. Brighton has also one of the most concentrated gay scenes in the UK, and it popular by gay guys and girls from all over the country. You can find many cool bars and clubs in the city center to enjoy and evening of drinking and partying. Big party brands frequently throw one of their big parties to entertain the Brighton gay scene.
Where to stay?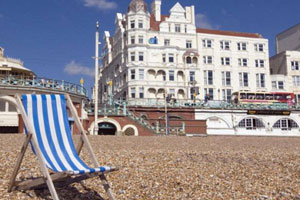 Brighton is very compact, you can walk to every place. Best is to stay near the Brighton Pier (map).
Check our hotel page for hotel and apartment recommendations.
Hotel recommendations and map