Visit gay Benidorm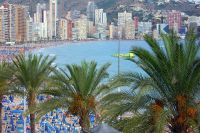 When you arrive to Benidorm, the first thing you will notice is it's massive scale, behind the boulevard there is a massive skyline of big holiday apartment buildings. Also the gay scene is quite large, there are about 30 gay places, and they are all located nearby each other in the Old Town.
Where to stay in Benidorm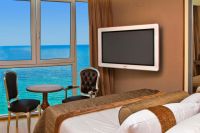 Benidorm is quite large, so make sure you book your hotel or apartment near walking distance of the Old Town (map). There you will find all gay bars, clubs and sauna all next to each other. Check our hotel page for hotels and apartments.
Hotel and apartments