Venice gay guide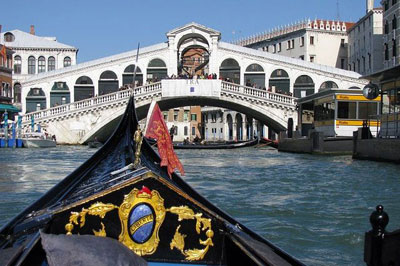 You probably don't come to Venice for the gay night life. However you can share your experiences here, add your favorite restaurant or a bar to go.
Gay friendly hotel recommendations
Hotel search
hotels, B&Bs and apartments
Most popular hotels
most booked at nighttours Venice
News and highlights
Atlantis is doing 2 gay cruises this year in the Mediterranean. This one is heading from Venice to Barcelona info
Events
World wide gay prides and events
Map of Venice
Map of Venice with bars, clubs and all hotels · see larger map
Featured hotel
Fondamenta di Cannaregio, 929
,
Venice
4 star hotel, 67 rooms, 637 reviews, score 8.8
Carnival Palace is a brand-new hotel offering ultra-modern rooms with wood floors and free Wi-Fi. Set in Venice's Jewish Ghetto area, it is 10 metres from the Tre Archi Vaporetto water bus stop.
Help us by adding gay (minded) places
add here
Reviews by visitors

write a review
Hotels in Venice
Visit our Venice hotel page for information on where to stay. You can also try our online Venice hotel map to see and book hotels near the gay venues. Please book via the links on this website thanks!
where to stay
hotel map Venice
Cities nearby