Utrecht gay nightlife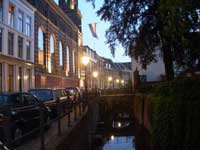 Utrecht is one of the major university cities of The Netherlands. The nightlife scene is therefore dominated by typical student -type bars and cafe's.
The Utrecht gay scene is quite part y focussed and rather alternative. There are two gay bars, both at the Oudegracht in the city center.
Clubs and parties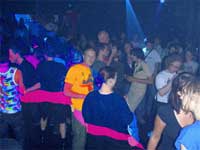 Several clubs have weekly or monthly gay parties which attract a young crowd. the party scene includes parties like Club RiTS and Cruise Control. Check out the Nighttours agenda for exact dates.
PANN is something of an Utrecht institute. As a voluntary foundation, PANN organises regular parties which vary in size and location, but are always sold out very quickly. Check dates for PANN at Nighttours.
Hotel search
City: Utrecht
gay bars, cafes and pubs
Bodytalk
Oudegracht 64
Bar-dancing with a party-like atmosphere. You get a list for drinks, pay at the end of the night.
mon-thu 17:00–02:00, fri 16:00–05:00, fri 17:00–05:00, sat 16:00–05:00, sun 18:00–03:00
Cafe Kalff
Oudegracht 47
Cafe Kalff is located in a well known spot at the Oudegracht and aimed "for the gay community and all of its friends".
mon-wed 15:00–01:00, thu-fri 15:00–02:00, sat 14:00–02:00, sun 14:00–01:00
U-Bar
Oudegracht 64
New gay bar at the Oudegracht.
thu-fri 21:00–02:00, sat 21:00–04:00, sun 15:00–23:00
Gay parties, circuit parties, after parties, etc
If you know more gay (minded) places, add here