Hotel for Utrecht
Utrecht gay nightlife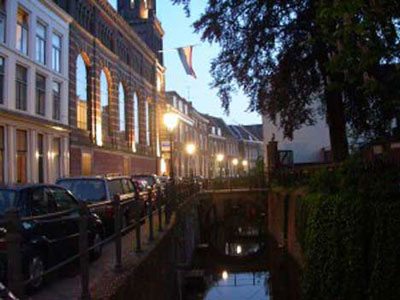 Utrecht is one of the major university cities of The Netherlands. The nightlife scene is therefore dominated by typical student -type bars and cafe's.
The Utrecht gay scene is quite part y focussed and rather alternative. There are two gay bars, both at the Oudegracht in the city center.
Clubs and parties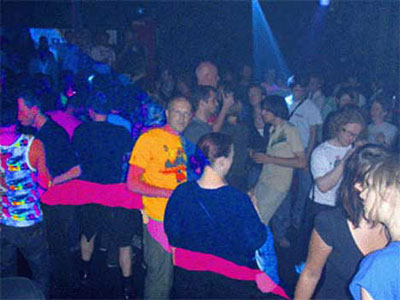 Several clubs have weekly or monthly gay parties which attract a young crowd. the party scene includes parties like Club RiTS and Cruise Control. Check out the Nighttours agenda for exact dates.
PANN is something of an Utrecht institute. As a voluntary foundation, PANN organises regular parties which vary in size and location, but are always sold out very quickly. Check dates for PANN at Nighttours.
gay bars, cafes and pubs
Bodytalk
Oudegracht 64
Bar-dancing with a party-like atmosphere. You get a list for drinks, pay at the end of the night.
mon-thu 16:00–01:00, fri 16:00–04:00, sat 15:00–04:00, sun 15:00–01:00
Cafe Kalff
Oudegracht 47, 3511 A
Cafe Kalff is located in a well known spot at the Oudegracht and aimed "for the gay community and all of its friends".
mon-wed 15:00–01:00, thu-fri 15:00–02:00, sat 14:00–02:00, sun 14:00–01:00
Gay parties, circuit parties, after parties, etc
Gay events
MidZomer Gracht Spektakel
Jacobskerkhof
Artists perform on an outdoor stage at the Jacobibrug in between bar Bodytalk and Cafe Kalff, opening of the Midzomergracht Festival, Utrecht Celebrating Sexual Diversity
Events
De Parade - Moreelsepark
De Parade is a travelling circus full of performances, theatre, dance and art. You can spend a whole evening eating, drinking, strolling between the different tents and watching some (short) shows.
[...]
MidZomer Gracht Spektakel
Jacobskerkhof
Artists perform on an outdoor stage at the Jacobibrug in between bar Bodytalk and Cafe Kalff, opening of the Midzomergracht Festival, Utrecht Celebrating Sexual Diversity
If you know more gay (minded) places, add here