Torremolinos gay travel guide
Hotel for Torremolinos
Gay guide to Torremolinos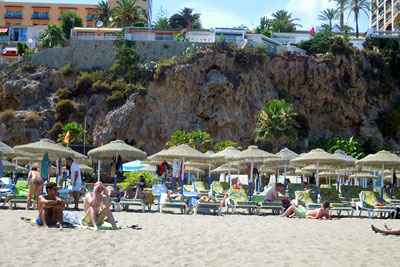 Torremolinos is a small beach town but has got an extensive gay nightlife. It can be compared it bit with Sitges near Barcelona.
Season for Torremolinos is from early spring till mid October. In Summer July/August it can be very hot in the area. Then it is full with Spanish people.
For tourists spring and end of summer is the best time to go. Then you can combine Torremolinos with day trips to Marbella and Ronda, some days in Sevilla and Granada. There are busses between these cities which can be pre booked. More easy is to rent a car.
Where to stay in Torremolinos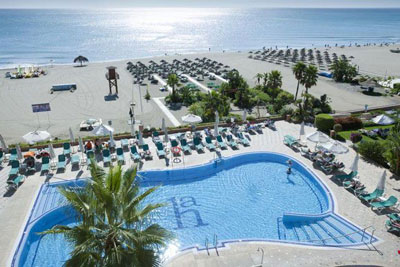 Torremolinos is build on a hill on the coast, you can decide to have your hotel at the beach, and walk up in the evening for shops, restaurants and bars, or have your hotel in the town itself and walk down for the beach.
See our hotel page for recommendations or view the hotels on the map
Hotels and apartment recommendations
Beaches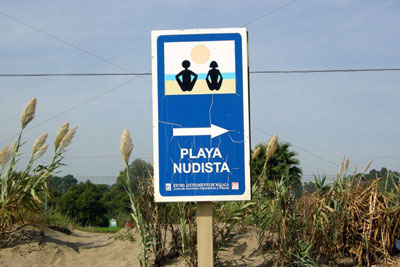 The most popular gay beach is central located in front of the gay bar El Gato Lounge. They provide Wifi on the beach as well. 
Towards the airport, behind the golf course, there is a nude beach. This one is a bit further away, you need a rental bike or car to get there. More further away there are beautiful beaches, including cruising dunes.
Gay bars, clubs and saunas
Below is a list of gay bars, clubs, gay sauna and the beaches in Torremolinos.
gay bars, cafes and pubs
Gay cruise bars
Gay clubs
Morbo's
Nogalera
One of the oldest gay clubs in town. Drag shows and male strippers
mon-thu 20:00–05:00, fri-sat 20:00–06:00, sun 20:00–05:00
Parthenon Club
Nogalera
Best gay bar / club in town. Two floors and young crowd. In the basement there are the toilets and there is a darkroom.
[...]
mon-sun 01:00–05:00
Gay saunas and bath houses
Sauna Miguel
av. Carlota Alessandri 166
A very popular sauna frequented by gays as well as curious bi-men. Busiest Sunday afternoon.
[...]
mon-sun 15:00–23:00
Utopia gay Sauna
17 calle casablanca, 29620,
Biggest Gay Sauna in the South of Spain * Open for Gay & Bi men * Despite you like a Gay Sauna or not there is enough for everybody * 300 m2 "Beach in the Sky" terrace * Gaudi Pool * Excellent massages * VIP area * Biggest whirlpool in Spain * Facial Threathment * Movie theatre * Dark rooms and Labyrinth * Steam Rooms And MUCH more!!
wed-sun 15:00–00:00
Gay cruise bars and clubs
Gay cruisingareas
Carretera al campo de Golf
Carretera al campo de Golf
Biggest gay cruising area on Costa Del Sol. Just off the highway Marbella - Malaga, on the beach stretch next to the airport.
[...]
mon-sun 24h
Gay and regular restaurants
El Gato Lounge
Paseo Marítimo del Pedregal 1
Biggest gay terrace in town right in front of gay beach (Beirola Beach)of Torremolinos.
[...]
mon-thu 10:00–02:00, fri-sat 11:00–03:00, sun 10:00–02:00
Gay beaches and parks
Beirola Gay Beach
Paseo Maritimo de Pedregal 27
New gay beach in the center of Torremolinos. Free wifi.
mon-sun
Poseidon beach
crossing av. Lido and Paseo Maritimo
Poseidon beach located in Playamar area. Not gay but gay friendly.
mon-sat
Big gay events
Events
If you know more gay (minded) places, add here