Gay
Stockholm

travel guide
Stockholm gay guide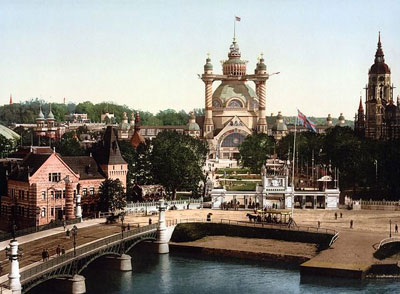 Stockholm is the capital of ABBA country, Sweden that is. Stockholm has over a 100 museums, most popular is the Museum of Modern Art. It has works by famous modern artists such as Picasso and Salvador Dali. The gay night life is not very extensive but very relaxed.
Stockholm gay nightlife
Hotel search
hotels, B&Bs and apartments
Most popular hotels
most booked at nighttours Stockholm
Events
World wide gay prides and events
Map of Stockholm
Map of Stockholm with bars, clubs and all hotels · see larger map
Featured hotel
Nybrogatan 53
,
Stockholm
4 star hotel, 221 rooms, 3377 reviews, score 8.3
Located in Stockholm's elegant Östermalm district, this hotel is 5 minutes' walk from the vibrant Stureplan Square. All its stylish rooms have flat-screen TVs and free WiFi access.
Reviews by visitors
write a review
Hotels in Stockholm
Visit our Stockholm hotel page for information on where to stay. You can also try our online Stockholm hotel map to see and book hotels near the gay venues. Please book via the links on this website thanks!
where to stay
hotel map Stockholm
Cities nearby