Panama gay guide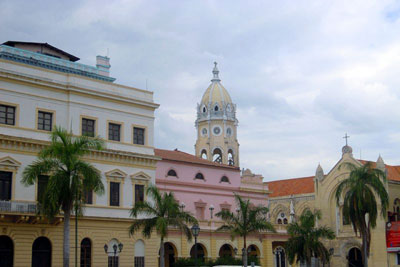 Panama City is growing rapidly as a tourist destination. The city is very modern with big skyscrapers, large shopping malls, fancy clubs, restaurants and hotels. The old town is a big contrast and very relaxing to hang out. Beaches can be reached by (rental) car. A must see if of course the Panama Canal!
Panama has about 4 (big) gay clubs, and a gay sauna. The gay night life focuses mostly in the weekend. Many guys from Panama are not openly gay, and some only go to some of the gay friendly places. 
Panama gay travel guide
Featured hotel
Avenida Balboa Boulevard Elhayek
,
Panama City
5 star hotel, 1463 rooms, 1249 reviews, score 8.6
Set in a striking 66-storey tower overlooking Panama's oceanfront, Hard Rock Hotel Panama Megapolis features a spa, outdoor pool and free Wi-Fi.
Reviews by visitors
No reviews yet. Please be the first to write one!
write a review
Hotels in Panama
Visit our Panama hotel page for information on where to stay. You can also try our online Panama hotel map to see and book hotels near the gay venues. Please book via the links on this website thanks!
where to stay
hotel map Panama
Cities nearby