Hotel for Adonis gay sailing
What is it?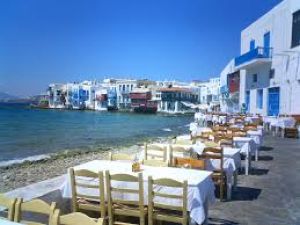 write a review
Website
www.adonisgaysailing.com
Website
Videos
Watch Youtube videos of Adonis gay sailing
When is it?
Events
02 -
09

GaySail Athens-Paros-Mykonos

Gay sailing in to the Gay Island of Mykonos! A sailing holiday that starts in Athens. On this Gay Sailing trip you can join one or two weeks. The second week we sail from Mykonos Island back to Athens. Both weeks have a distinct route with different add to Outlook, iCalendarAdd to Google calendar
09 -
16

GaySail Mykonos-Santorini-Mykonos

This special gay sailing cruise takes you along the southern cyclades Island to the spectacular island of Santorini. This is the best place on earth to watch a spectacular sunset! After one week we will finish again on Mykonos. We sail together with add to Outlook, iCalendarAdd to Google calendar
16 -
23

GayNudeSail Special Mykonos-Poros-Athens

Gay Nude Sailing Cruise along the beautiful Greek Island of of the Cyclades in Greece, starting on the Gay Island of Mykonos and sails you (back) to Athens. Let our Gay skipper guide you over the Greek seas. You can also book this cruise together witadd to Outlook, iCalendarAdd to Google calendar
Friends of you going to Adonis gay sailing
Connect with facebook
To see more people who are going here
Reviews on Adonis gay sailing
Your review
No reviews yet. Have you been to Adonis gay sailing please write your experiences
Feedback
Is the information about Adonis gay sailing here correct?
Contributions and updates by: