Gay
Melbourne

travel guide
Gay Melbourne guide
Melbourne Gay Guide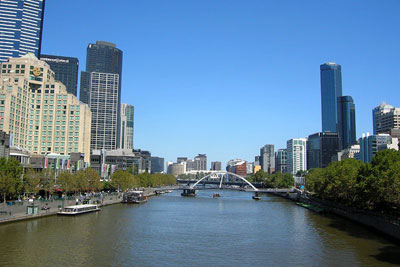 Here you find a short gay guide to the Melbourne gay scene. If you have more info please let us know.
Please book your hotels via this website!
Melbourne gay guide
Hotel search
hotels, B&Bs and apartments
Most popular hotels
most booked at nighttours Melbourne
Map of Melbourne
Map of Melbourne with bars, clubs and all hotels · see larger map
Featured hotel
241 City Road
,
Melbourne
4 star hotel, 50 rooms, 547 reviews, score 8.5
Featuring an indoor swimming pool and a fitness centre, Melbourne Short Stay Apartments MP Deluxe is a 7-minute walk from the Crown Casino.
Photos and videos send in by visitors
Reviews by visitors
Marc

9 months ago
Spectacular love it love it friendly staff great shows and venue
write a review
Hotels in Melbourne
Visit our Melbourne hotel page for information on where to stay. You can also try our online Melbourne hotel map to see and book hotels near the gay venues. Please book via the links on this website thanks!
where to stay
hotel map Melbourne
Cities nearby