Gay
Marrakech

travel guide
Marrakech gay travellers guide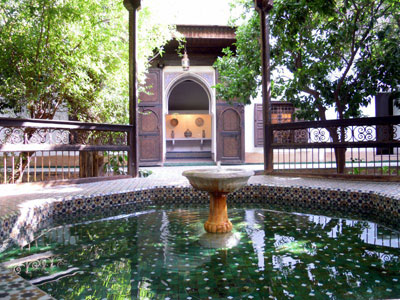 Officially there is nothing gay in Marrakech or Morocco. It is a very popular tourist destination, and also with the gays.
gay travellers guide
Hotel search
hotels, B&Bs and apartments
Most popular hotels
most booked at nighttours Marrakech
Map of Marrakech
Map of Marrakech with bars, clubs and all hotels · see larger map
Gay friendly, mixed and str8 clubs and parties
Comptoir Darna
Avenue Echouada
Trendy place for locals and tourists, with the biggest gay and straight blend in the city.
[...]
mon-sun –
Help us by adding gay (minded) places
add here
Reviews by visitors
No reviews yet. Please be the first to write one!
write a review
Hotels in Marrakech
Visit our Marrakech hotel page for information on where to stay. You can also try our online Marrakech hotel map to see and book hotels near the gay venues. Please book via the links on this website thanks!
where to stay
hotel map Marrakech
Cities nearby