Gay Manchester guide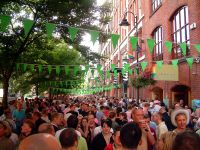 After London and Edinburgh, Manchester is the 3rd largest destination for UK tourists. The gay scene is very large, there are many big gay bars, most of them located on Canal Street and it's side streets.
Drink bars and cafes
There are many big gay bars around Canal Street. In the weekend they are usually full with people. The crowds are usually quite mixed. Especially the young gay guys are always accompanied by some girls, and they sometimes bring in some shy boyfriend.
Gay bars and cafes in Manchester
Dance Clubs and parties
The gay bars are so big that there is not really a difference between bar and clubs. In many of the bars there is a dance floor. Some of the well known gay clubs have closed down.
Clubs and parties in Manchester
Cruise gay saunas and cruise clubs
Manchester had 2 gay saunas, the large Basement Complex close to the railway station, and the smaller H2O gay sauna right in the middle of the gay village.
Gay saunas and cruise clubs
Hotels and B&B in Manchester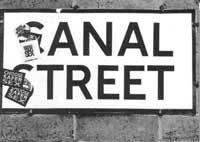 If you are visiting Manchester make sure you book a hotel in the center, close to Canal Street. Then you are close to all the gay bars and the shopping street is just around the corner.
Hotels near the Gay Village
Hotel search
City: Manchester