Malmö gay guide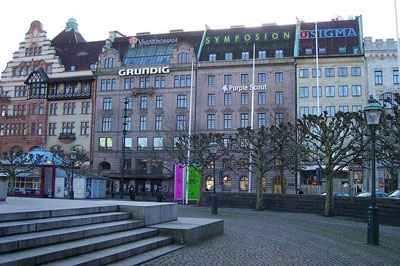 This is our short guide to Malmo gay nightlife
Hotel recommendations and maps
Hotel search
hotels, B&Bs and apartments
Most popular hotels
most booked at nighttours Malmo
Map of Malmo
Map of Malmo with bars, clubs and all hotels · see larger map
Featured hotel
Östergatan 10
,
Malmö
4 star hotel, 229 rooms, 2214 reviews, score 8.7
Only 5 minutes' walk from Malmö Central Station and a few blocks from the main shopping streets, Radisson Blu Hotel Malmö offers free Wi-Fi, gym and sauna access.
Gay clubs
The Wonk
Amiralsgatan 23
The biggest mixed gay club of Malmö. 3 Dancefloors, 3 bars and a karaoke lounge.
[...]
sat 23:30–05:00
Gay friendly, mixed and str8 clubs and parties
Etage
Stortorget 7
Not gay, but this straight club is where many gay boys go if they're fed up with The Wonk.
[...]
fri-sat –
Help us by adding gay (minded) places
add here
Reviews by visitors
No reviews yet. Please be the first to write one!
write a review
Hotels in Malmo
Visit our Malmo hotel page for information on where to stay. You can also try our online Malmo hotel map to see and book hotels near the gay venues. Please book via the links on this website thanks!
where to stay
hotel map Malmo
Cities nearby