Gay
Düsseldorf

travel guide
Dusseldorf gay guide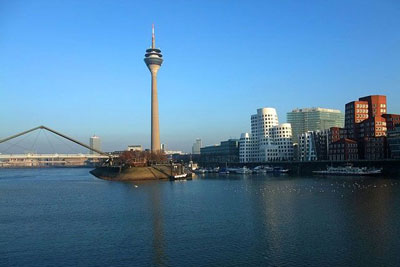 Dusseldorf is a popular city for shopping, close to Cologne.
Dusseldorf gay guide
Featured hotel
Karl-Arnold-Platz 5
,
Düsseldorf
4 star hotel, 309 rooms, 1177 reviews, score 8.4
A spa with indoor pool, gourmet cuisine, and a pretty garden are offered by this 4-star hotel beside the Rheinpark Park. The Messe Düsseldorf Exhibition Centre is just a 7-minute drive away.
Photos and videos send in by visitors
Reviews by visitors
No reviews yet. Please be the first to write one!
write a review
Hotels in Düsseldorf
Visit our Düsseldorf hotel page for information on where to stay. You can also try our online Düsseldorf hotel map to see and book hotels near the gay venues. Please book via the links on this website thanks!
where to stay
hotel map Düsseldorf
Cities nearby