Gay
Düsseldorf

travel guide
Dusseldorf gay guide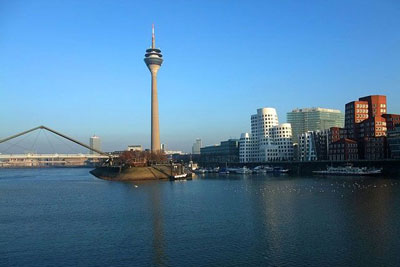 Dusseldorf is a popular city for shopping, close to Cologne.
Dusseldorf gay guide
Hotel search
hotels, B&Bs and apartments
Most popular hotels
most booked at nighttours Düsseldorf
Map of Düsseldorf
Map of Düsseldorf with bars, clubs and all hotels · see larger map
Featured hotel
Karl-Arnold-Platz 5
,
Düsseldorf
4 star hotel, 309 rooms, 1188 reviews, score 8.3
A spa with indoor pool, gourmet cuisine, and a pretty garden are offered by this hotel beside the Rheinpark Park. The Messe Düsseldorf Exhibition Centre is just a 7-minute drive away.
Cities nearby