Gay
Casablanca

travel guide
Casablanca for the gay traveller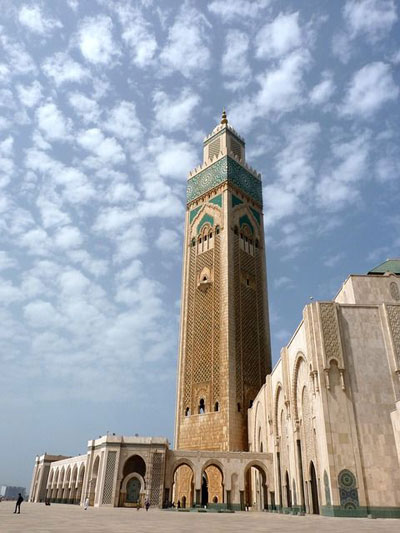 Morocco is great country to visit. The gay life however is very underground. You will find them at the fancy restaurants, and some clubs and lounges. But all very discrete. If you plan on inviting guys to your room, make sure to book a private apartment, as in most (small) hotels guests are not allowed.
Hotels and apartments
Hotel search
hotels, B&Bs and apartments
Most popular hotels
most booked at nighttours Casablanca
Map of Casablanca
Map of Casablanca with bars, clubs and all hotels · see larger map
Featured hotel
4 Rue Bouhtouri, Quartier Gauthier
,
Casablanca
4 star hotel, 38 rooms, 374 reviews, score 6.8
Located in the heart of Casablanca, this modernly decorated, design hotel offers a hammam, sauna and hot tub. Massage and beauty treatments are available on site, and free Wi-Fi is provided throughout the property.
Help us by adding gay (minded) places
add here
Reviews by visitors
No reviews yet. Please be the first to write one!
write a review
Hotels in Casablanca
Visit our Casablanca hotel page for information on where to stay. You can also try our online Casablanca hotel map to see and book hotels near the gay venues. Please book via the links on this website thanks!
where to stay
hotel map Casablanca
Cities nearby