Gay tourist guide to Amsterdam
In this guide:
Museums and sightseeing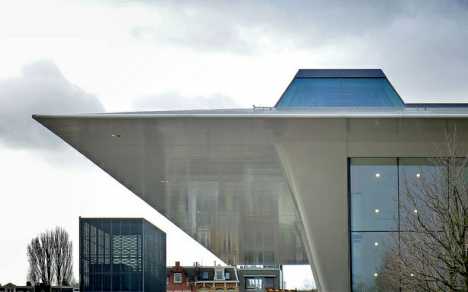 Amsterdam has many museums. The most famous ones are the Rijksmuseum, where you'll be able to see the world famous Nightwatch by Rembrandt and the Van Gogh Museum, with the world's largest collection of works by the Dutch 19th century painter. 
At the Amstel river you'll find the Hermitage Amsterdam, the Dutch branch of the famous Hermitage in St. Petersburg, Russia. 
For more contemporary art you can visit the Stedelijk Museum with a spectacular new addition to the original building, opened in September 2012. 
Are you into wax? The Amsterdam branch of Madame Tussauds on the Dam square gives you the opportunity to meet the wax versions of famous people from around the world and Holland in person. 
Amsterdam has really a broad variety of other museums to explore too, like the Heineken Experience or the Handbag Museum (Tassenmuseum), which is very popular with the gay tourists. For photography, check out the FOAM. 
Links to the most important museums
Check out the list with most important and interesting museums in Amsterdam: 
Rijksmuseum
Stedelijk Museum
Van Gogh Museum
Hermitage Amsterdam
Rembrandt House
Jewish Historical Museum
Amsterdam Historical Museum
Dutch Film Museum
Madame Tussaud's
Sex Museum
Heineken Museum
Handbag Museum
Artis Zoo
Anne Frank House
modern architecture in Amsterdam
Canal cruises
Urban Home and Garden Tours
Museums and Art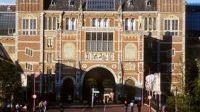 Rijksmuseum
The Rijksmuseum is the most important museum of Amsterdam. It contains many famous paintings, like the Night Watch by Rembrandt.
[...]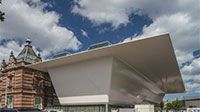 Stedelijk Museum
The Stedelijk Museum is the museum of modern art in Amsterdam. The building was recently renovated and extended.